As the industry-leading platform for private podcasting, our mission is to help companies just like you transform their internal communications, improve employee engagement, and tap into the power of audio. 
Teams across the world are turning to audio as a solution for asynchronous collaboration when schedules don't align. More importantly, audio storytelling brings companies together so that no one is left out of the conversation. 
It's time to modernize internal communications and give everyone on your team an equal voice.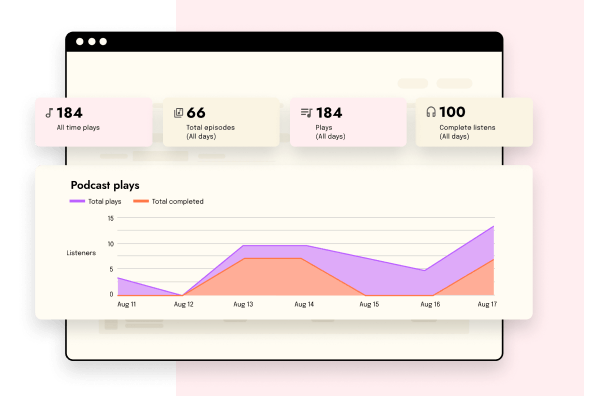 Asynchronous
Video calls, chat messages, and other collaboration methods are exhausting and time-consuming. They're also missing a key element: async communication. Use internal podcasting for true flexibility, leveling the playing field, and humanizing conversations for your team so they can capture their voices on their own schedules. 
Easy-To-Use
Audio is a phenomenal channel for building engaging conversations with much less overhead than traditional communication. Skip the tedious tasks of scheduling across time zones, video fatigue, etc., and give your employees a much-needed screen-break with audio. 
Connectivity
Many companies have faced significant challenges with conference calls and video chats: these solutions require everyone to be in front of a computer at the exact same time to participate. Keep your team connected at any time, anywhere with internal audio. 
Ready to launch your private podcast on Storyboard? View our plan options to get started.