Go to your Admin dashboard and select 'Upload podcast '.
Fill out the required fields. These selections will appear on the web and in the mobile apps to help listeners identify the content.
Pro and Enterprise users will have an additional option to select a Group for their episode.
Upload your audio file (mp3 and m4a) by dragging and dropping it into the 'Upload podcast audio file ' section.
Click 'Upload' to finalize your upload.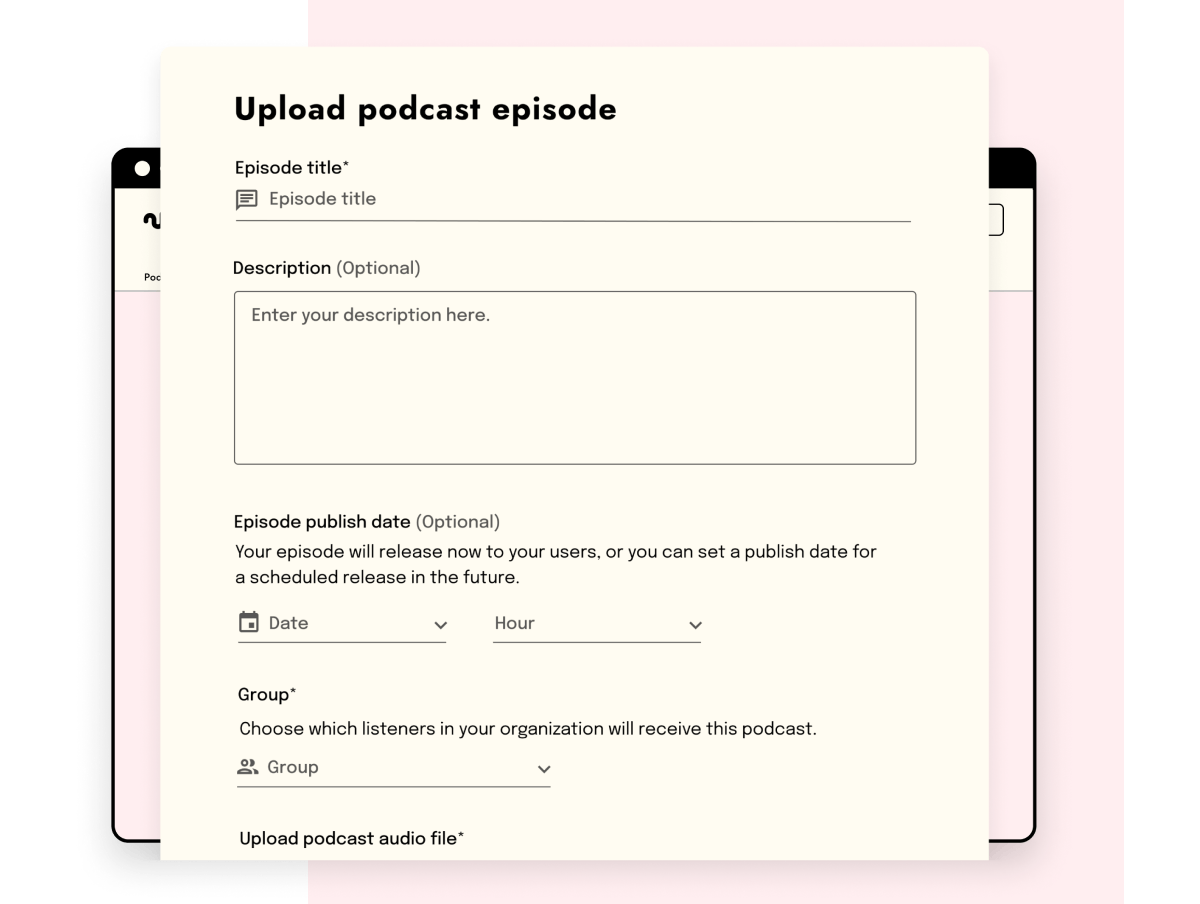 As a Storyboard admin, you will have several additional options to take advantage of as you upload your content. 
Schedule episodes
Schedule your episode for future release at a specific date and time
Set an expiration date if the content will become obsolete
Add in the details 
Include Timestamps in an episode description to identify key chapters of your recording 
Add the episode to a designated Storyboard Group 
Personalize your content 
Include a cover image that correlates with the episode
Pro Tip: Upload your content, then invite your listeners. This ensures that they have content readily available when they log into the app.