As the industry-leading private podcast and audio platform, Storyboard is specifically built with analytics in mind.
Account admins have advanced access to track and monitor important data, such as the number of channel listeners and the completion rate of individual recordings.
Keep in mind that while these metrics are important, they don't always tell the full story! Building an audience and understanding their interests takes time. Instead of focusing on the numbers, use feedback and listener engagement to drive future content.
Pro and Enterprise 
As an admin, you have access to:
Overall channel and individual episode statistics

Listener drop-off reports

Completion percentages



… and much more!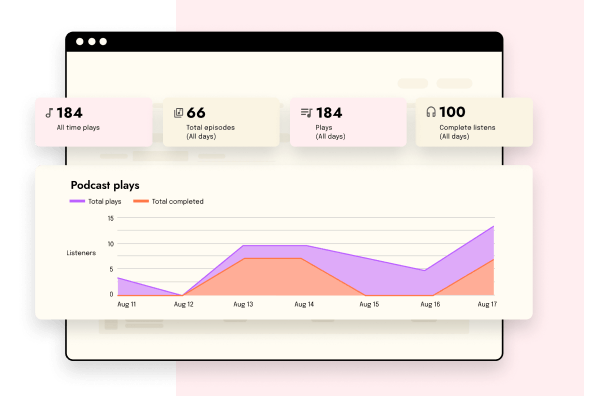 Take a look at some of our admin features:
Listener engagement
Reach your employees with unique insights into their participation. Admins can track who is listening, completion rate per episode, and much more to keep teams connected and engaged.  
Comments and feedback
Our two-way engagement allows users to comment, tag team members, review episodes, and more. Admins have the option to moderate content by modifying or removing user comments.
Listener drop-off report
With our listener drop-off report, admins can see the exact timestamp in episodes when users stop listening. This report offers an advanced look into team interest and involvement.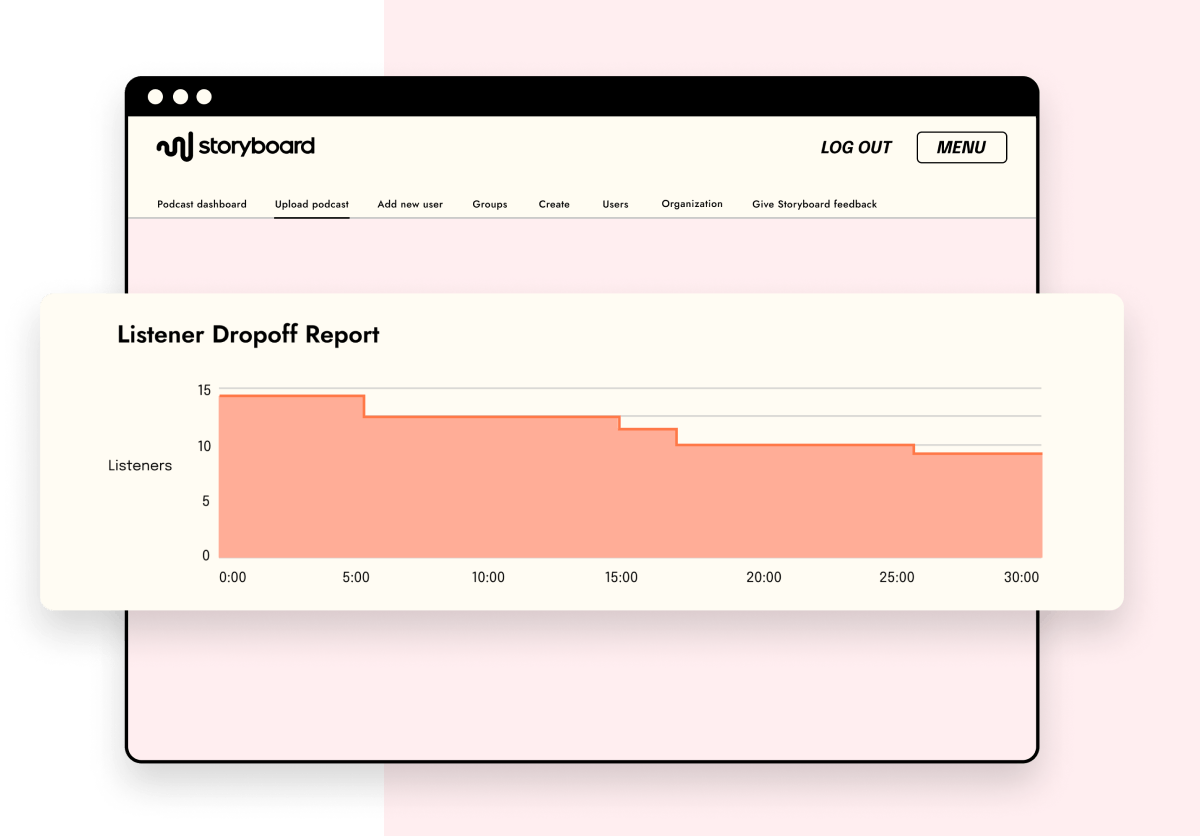 For more information about specific admin tools, view our Definitions of Analytics Terms below.